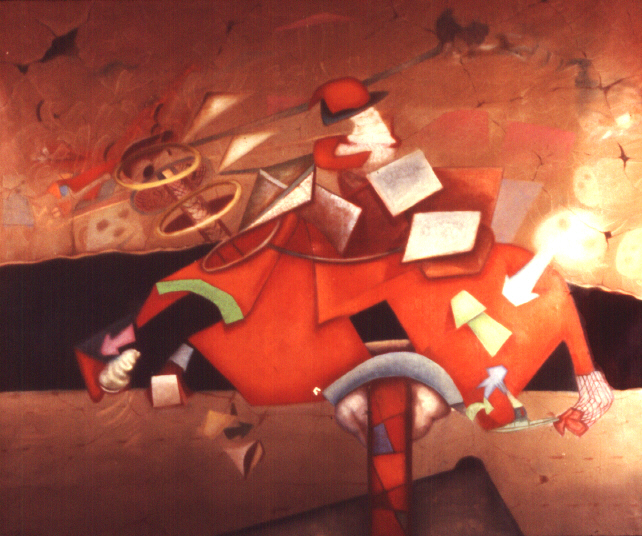 "El Caballo Rojo" (The Red Horse), 1980
This piece represents the birth of Carlos' lineage of "Plastic Art." Since then, Carlos has been consistent in bringing to life color, fragments and figures like no other.
All rights reserved. No part of this site may be used or reproduced in any form or by any means, or stored in a database or retrieval system, without prior written permission of Carlos Chavez Paintings. Making copies of any part of this site for any reasons at all is a violation of United States copyright laws.